In the spirit of International Women's Day (IWD) which is celebrated annually across the globe on 8 March, we delve into the lives and experiences of our Sailors Women to better understand their struggles, challenges and inspirations as they make their mark in what is a male-dominated Singapore football industry.
In the first of a special three-part IWD series, we turn the spotlight on Nur Ain Salleh – who plays for the Sailors Under-12 Elite Boys' Team and is the first female Scholar of the Lion City Sailors Football Academy.
He raced through on goal, eyes moving from ball to goalkeeper, poised to pull the trigger. However, he did not notice the petite figure racing up behind him, and in a split second, it was too late, the chance was gone. He was barged off the ball, lost possession and turned around only to notice his opponent's plaits splaying as she sprinted away to start an attack of her own – you read that right: her.
That was no typo.
Nur Ain Salleh is a rarity, the only girl who plays for the Sailors Under-12 Elite Boys' Team, but there is little doubt that the technical ability, steely determination – and aggression – she displays on the pitch see raised eyebrows quickly drop, and heads nod in recognition of talent.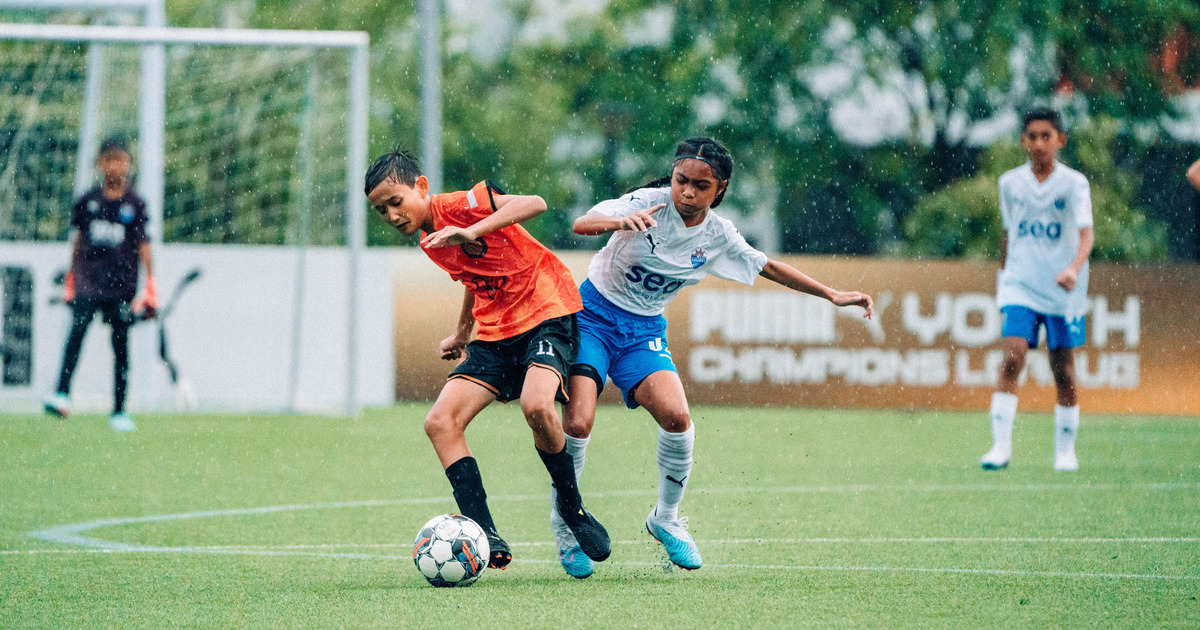 Ain ( pronounced as ah-yin) is the first female scholar in the Lion City Sailors Football Academy Elite Development Programme (EDP) and you should read her name once more: this young woman is poised to take the Women's game in Singapore by storm in the years ahead.
A right winger with an excellent first touch and uncanny defensive aptitude, the 13-year-old has continued to demonstrate her football potential on a daily basis at the Sailors' Training Centre on Mattar Road, and her story finds its roots in family.
Growing up in a football-obsessed home, and influenced by her elder sister Nur Atikah Ardini who was a former national youth footballer, Ain took up the sport in her growing up years and was already playing with boys a few years older than her at the age of six.
It was then when her precarious talent got spotted and her journey into organised football began.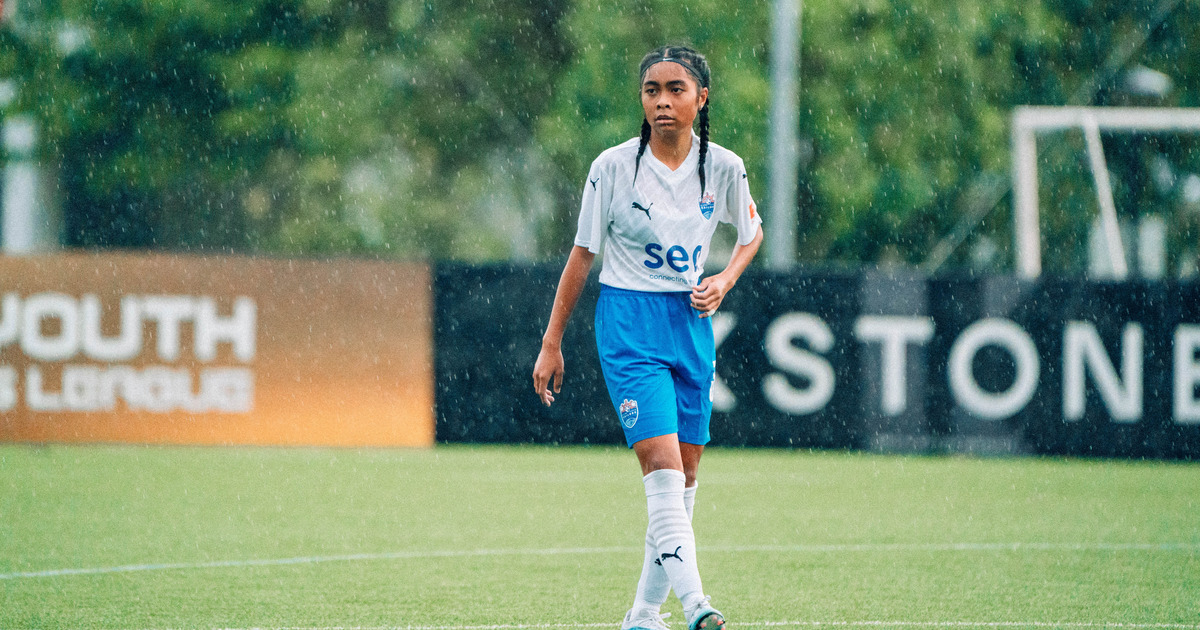 "I often followed my sister to her national training sessions and was doing some simple juggling with the ball at the side. That was when Coach (Yeong) Sheau Shyan and Coach Angeline (Chua) noticed me and asked me to join the FAS (Football Association of Singapore) Girls programme," said Ain who is the youngest behind two sisters and a brother.
She was then scouted by Coach Jasni Hatta to join the LFA Protectors in 2017 and was playing with girls few years older than her, until in 2019 when her coaches evidently had little choice but to push her into the boys' Under-10 team.
"My coach then – Coach Achap (Ashraf Ariffin) – thinks that I don't fit in with the girls and believes that I should be playing with the boys, so that's a challenge that I had to take up," she said.
Naturally the sight of a girl playing in a boys' team drew much attention and earned Ain sceptical looks, but she soon won the respect of both opponents and other observers.
"I do get the vibe that some of my opponents judge me, maybe thinking I won't be as good as them, but I try not to think about that and focus on the game instead. I honestly don't feel that I am out of place playing amongst the boys," she said.
Becoming a part of the Lion City Sailors Football Academy in June 2020 put Ain on a platform with a more professional set-up, and she grabbed the opportunity with both hands. Living in Bukit Batok, in the west of Singapore, Ain diligently makes the trek to Mattar for training sessions four times each week in part to ensure that she will more than hold her own in competitions when she pulls on the Sailors shirt.

She competes in the PUMA Youth Champions League, against some of the best youth teams in Singapore and the region, a tournament in which she continues to prove her worth on the pitch, performances that earned Ain a two-week stint at Spain's Atletico Madrid in December 2022, training with the club's Under-14 girls' team.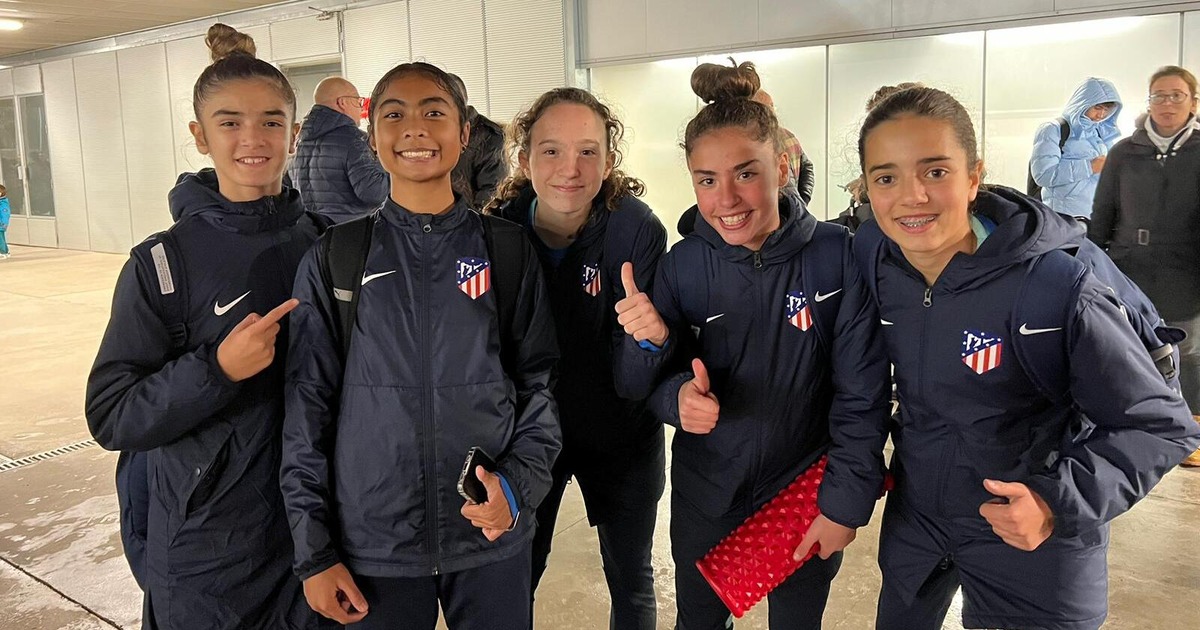 The theme for the 2023 IWD is #EmbraceEquity and Ain embodies Singapore football's movement towards equity – talent is recognised and nurtured regardless of gender.
And Ain has received much support from her coaches – and peers.
"The coach of my team, Coach Sevki (Sha'ban) and (Academy Technical Director) Coach Luka Lalić want me to keep improving and are always trying to find ways for me to progress in my game and I'm very thankful for their support," she said.
One of Ain's biggest motivations is her family and she desperately wants to make her family proud – especially her late father who died following a heart attack last October.
"My biggest inspiration is my sister and I know my family really wants me to continue in her footsteps – even do better than her. I'm working very hard for them because they've supported me since I was a child. Our father is no longer around and we've gone through some hard times in the last few months, but I'm trying my best to continue my journey with him in my heart."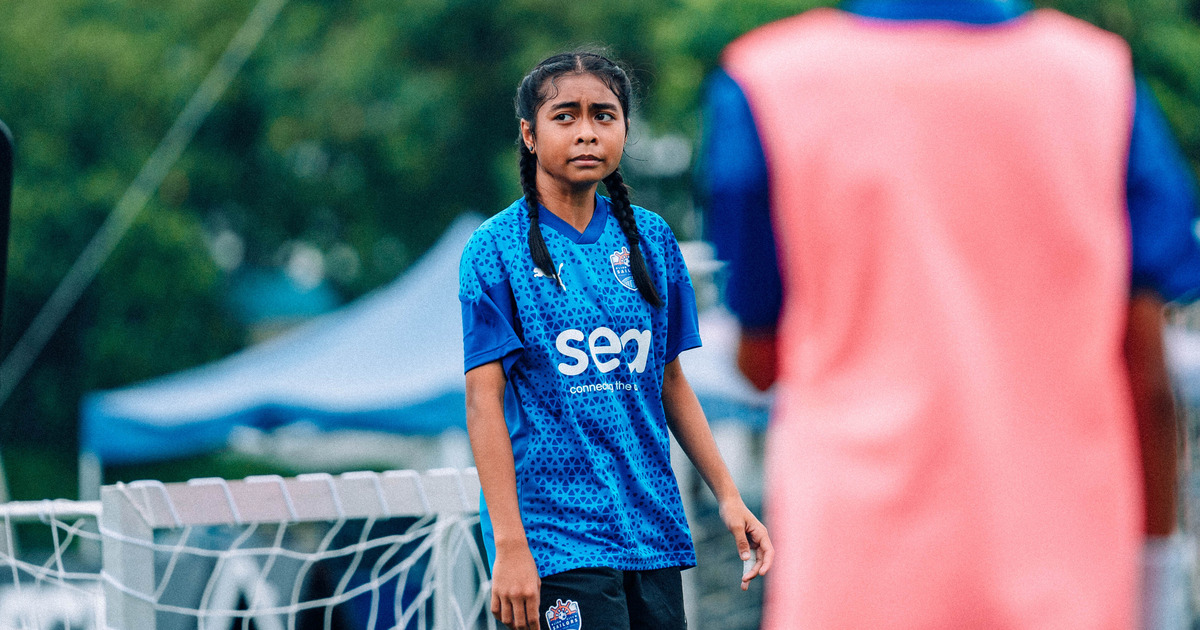 Ain has support and recognition coming in from all angles now: she is a sports leader in her school, Swiss Cottage Secondary School, and was one of a few Sailors Academy players whose likeness adorned the doors at the Mattar MRT as part of a Sailors' marketing campaign advertisement.
Perhaps most importantly, her journey has inspired others to embrace their own football journeys.
"I was really shocked that the club chose me, and my mum was so excited to see me in the ad. There were times when people would recognise me when I was waiting for the train at Mattar.
"I'm always playing football on the field with boys during recess time and they actually recognise me from the Academy's social media posts. Most of the girls in my class are very athletic and they got inspired by me to play football more, and that's something I feel very proud and surprised by," said Ain whose long-term target is clear: to be the second Singaporean player after former Sailors' forward Danelle Tan to play in Europe, and she is well poised to reach that target with her hunger, desire and ambition.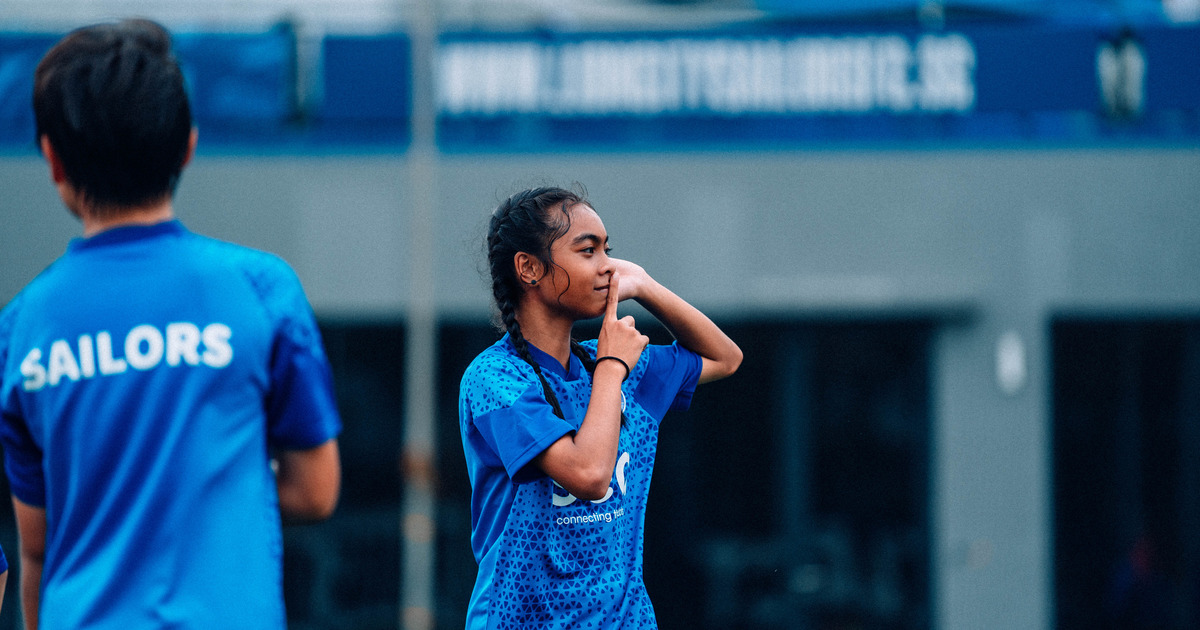 She continued with the same fire in the belly calling for the world to #EmbraceEquity: "I want to continue to be a good role model and show that we girls can be as good as the boys when it comes to football."