In Sailors Abroad, we take an in-depth look at the Sailors' foreign stints, through the eyes of those who lived through the experience.
In this piece, Lion City Sailors Football Academy's Head of Technical Training Rodrigo Costa reflects on Sailors trainees' recent training stint at Spain's Atletico Madrid.
Spanish giants Atletico Madrid have one of the most internationally renowned youth academies, having groomed homegrown talents like Gabi, Fernando Torres and Saúl Ñíguez.
Four boys from the Lion City Sailors Football Academy Under-17 Elite Squad had the privilege of being embedded in the youth setup of the 11-time La Liga champions recently during a 15-day training stint (20 November to 4 December 2022), along with the academy's Head of Technical Training, Rodrigo Costa, and Technical Coach, Nuno Pereira.
Courtesy of a warm long-term relationship between the Sailors and Atletico, the quartet – born between 2006 to 2008 – trained alongside their counterparts at the Spanish side.
Left back Luth Harith and central midfielder Nigel Binex were attached to Atletico's Under-15 and Under-16 "A" teams respectively, while attacking midfielder Jonan Tan and forward Qaisy Noranzor were placed with the Under-17s "B" team.
While this is a first trip to Spain for Jonan and Qaisy, Harith and Nigel are no strangers to the Iberian peninsula, having been part of the Sailors U15 team that travelled there for a Europe Training Camp earlier this year. Nigel memorably scored a hat-trick against Atletico Madrid to lead the Sailors to a 3-1 win in the final game on that tour.
This time they are back and are taking the step up to train under the watchful eyes of Atletico academy coaches. Similar to what their peers experienced in Borussia Dortmund, the four boys underwent individual training in their specific positions in the morning before joining their respective teams' group sessions in the second half of the day.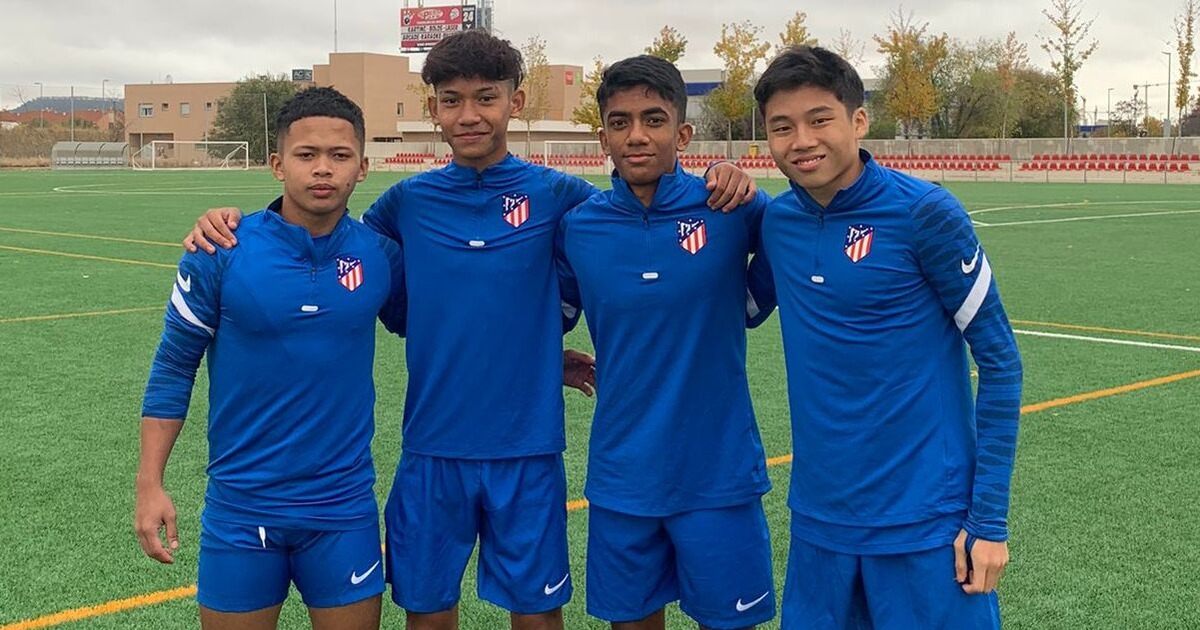 Observing keenly from the sidelines, it was also a learning experience for the Sailors coaches.
Rodrigo quickly took notice of the electric intensity of the Atletico trainees, but was pleasantly surprised at how the Sailors kept up with other facets of the training.
"The standard of these players in the Atletico academy is obviously very high due to their very well-organised youth programme. Our players understandably struggled in some aspects: the biggest challenges I felt were the level of understanding of the game, which is not as high, and how fast the boys can execute the drills given by Atletico coaches," shared the 34-year-old.
"But I have to say: technically the boys are actually not far off and they didn't look out of place at all – this shows that we've done some good work with them in our Academy, but there's more we can do for sure.
"We noticed a few major differences: one is that their individual training focuses a lot more on game-realistic situations instead of focusing on honing general technique. That's an approach we hope to adopt going forward."
While it took a couple of days for the quartet to break the ice and acclimatise to both training alongside the Atletico boys and the colder weather, they eventually bedded in well and made new friends along the way.
They were then given the chance to represent Atletico in a squad filled with players from their international program in a friendly against a lower-league Spanish youth side, during which they got to don the iconic red-and-white Atletico jerseys.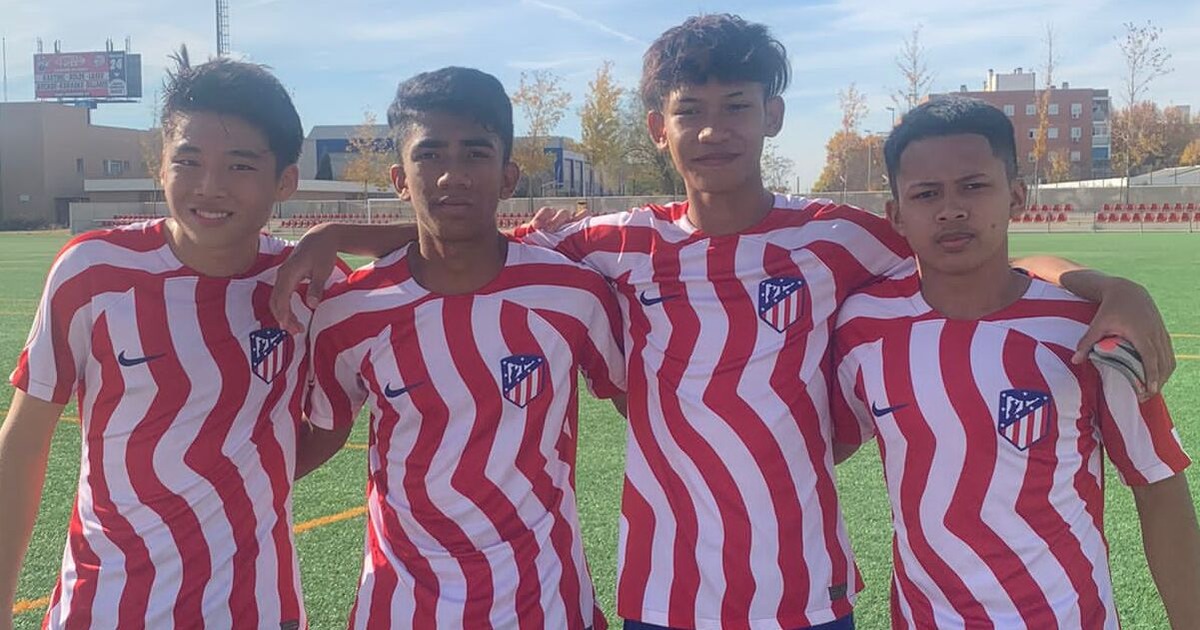 "We're very thankful to the staff who were so welcoming. They were preparing for their own league games over the weekend but were still so accommodating in having visiting players train with them.
"It's great for us to see how the boys reacted to being in an ultra-competitive environment and that's necessary for them to grow as football players," said Rodrigo.
As part of the trip, the Sailors trainees and coaches also got to visit Atletico's iconic Metropolitano Stadium, watched one of Atletico's first-team training sessions as well as Atletico's top-of-the-table clash against Real Madrid in the domestic Under-19 league – a game which ended 0-0.
They also met some of Atletico's current and former stars like Saúl, Felipe and the iconic Torres – who is now head coach of their U19s.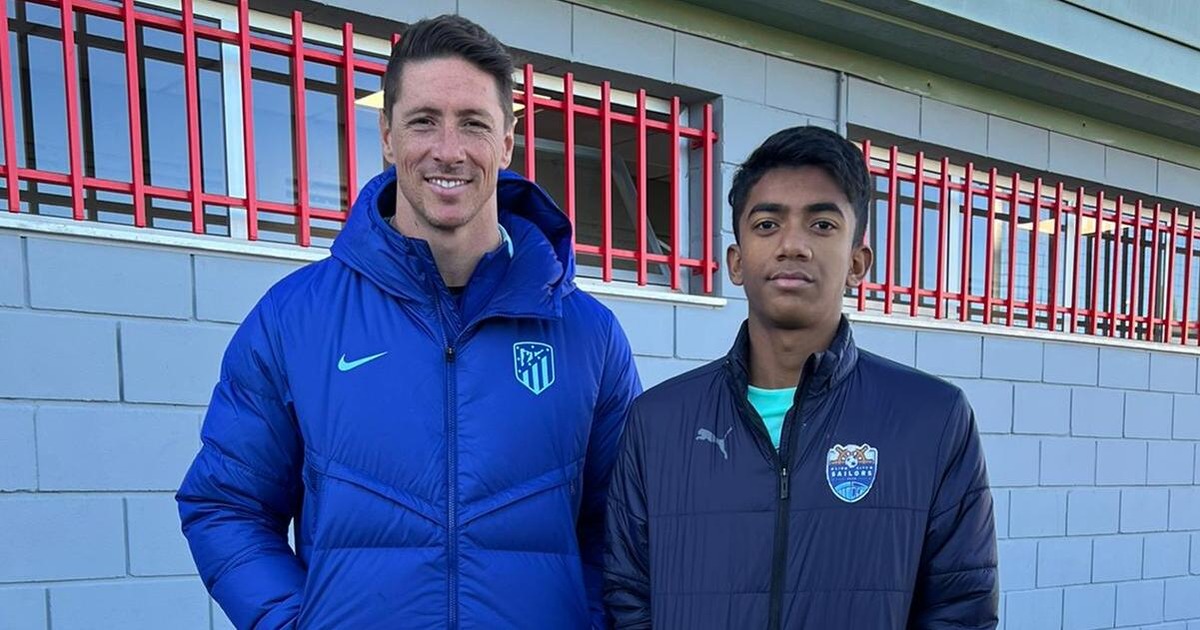 All in all, it was a real eye-opener for the Sailors to experience European football culture and see first-hand just what Atletico's rising stars have to go through to make it to the top.
"One thing I saw was how they're already living a similar life to a professional footballer's even at the age of 13 to 14. They live in the residence, wake up and have breakfast together, go to training together on a bus and get picked up from school to return to the place at the end of the day.
"In their free time, they will mingle with each other over games like table tennis or Playstation 5. These kids have to get used to being away from their families for a prolonged period to chase their dreams. This made me wonder if we're able to do something similar for our boys and whether this is something we can adapt to?" pondered Rodrigo.
There is little doubt that the work will continue in Singapore.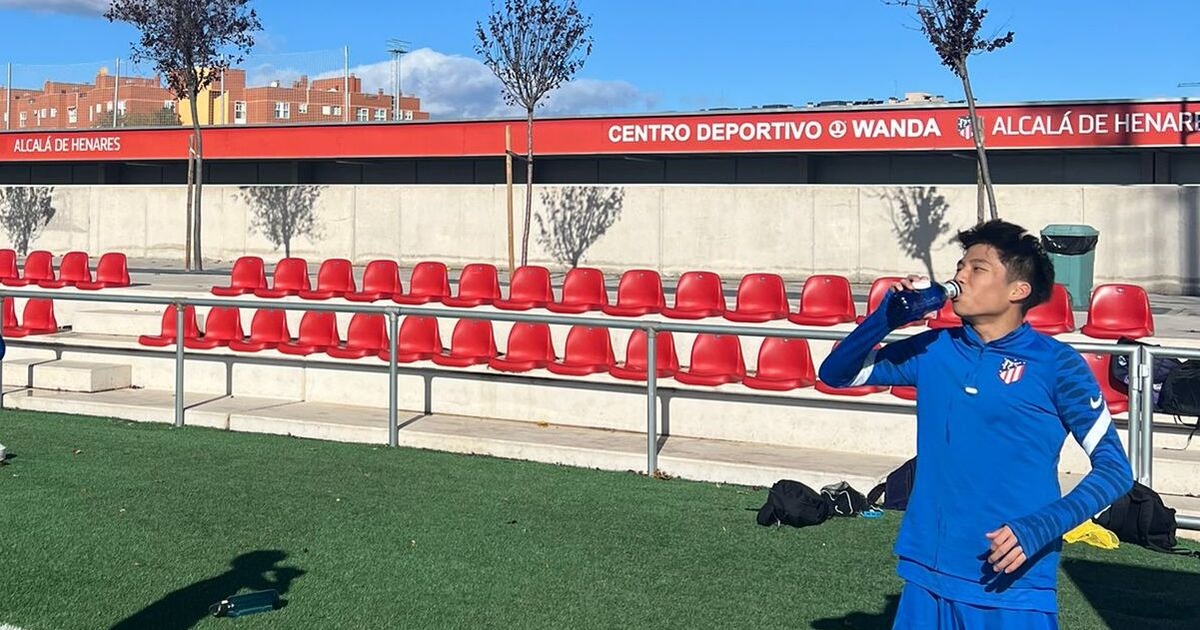 "I think the boys saw for themselves what it takes to be a professional footballer overseas – the competition, the things they have to give up and the unwavering commitment to the cause," said Rodrigo.
"It's our job in the Academy to help our players find that little bit extra in themselves. We'll need to increase the level of healthy competitiveness in the team, and we have to help them find a greater desire to succeed that they will even watch and educate themselves more about the game outside of their team training sessions."